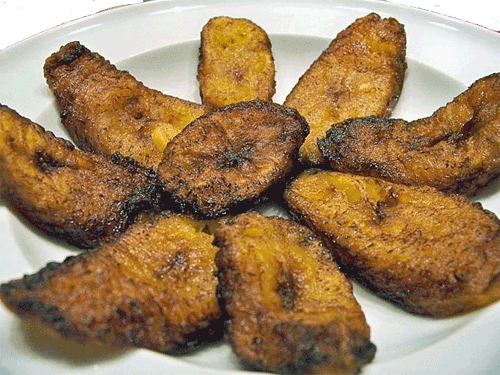 Servings: 6 to 8
Ingredients:
Directions:
Peel the plantains and cut diagonally in ½-inch slices.
Heat about 2 inches of oil in a deep skillet to a medium heat. Place the plantains in single layer, covered by oil and do not crowd them.
Fry for about 5 minutes until golden brown. Turn over and cook the other side for a few minutes. Remove with a slotted spoon and drain on paper towels.

Top


juan@juanperez.com
Last time this page was edited August 25, 2015
@copyright 2015 Perez Professional Services all rights reserved
This page was created by Perez Professional Services (561) 313-6041