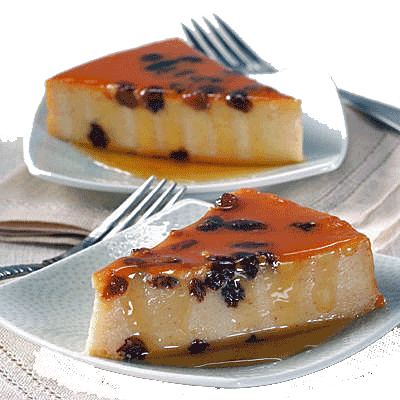 Servings: 8
Ingredients
Directions:
Preheat oven to 350°.
Butter a 13 X 9 inch oven proof dish.
Crush bread with your hands to crumble well. Leave the bread to soak in milk.
Beat eggs lightly with sugar and vanilla. Stir the eggs into the bread and milk and mix well.
Stir in raisins.
Pour into the buttered dish and garnish with toasted almonds.
Bake in the pre-heated oven for 1 hour or until a toothpick or thin knife inserted in the pudding comes out clean.

Top


juan@juanperez.com
Last time this page was edited August 23, 2015
@copyright 2015 Perez Professional Services all rights reserved
This page was created by Perez Professional Services (561) 313-6041